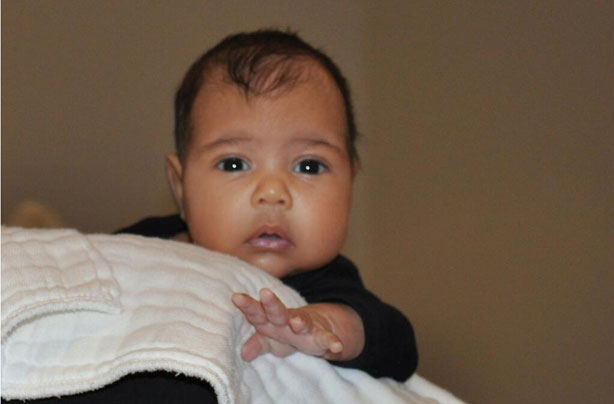 North West
Claim to fame: This chubby-cheeked little character is the baby daughter of Kim Kardashian and Kanye West, who revealed this picture to the world when he appeared on Kim's mum's talk show, The Kris Jenner Show (baby North's grandma!).

Where they'll be in 10 years time: Little North's eyes are exactly like Kim's, and if she grows up to be anything else like her mum, she'll be a little fashionista!

Silly name ratings: 8/10 Naming your child after a point on a compass is pretty silly, but we can't imagine this couple picking a particularly 'normal' name!