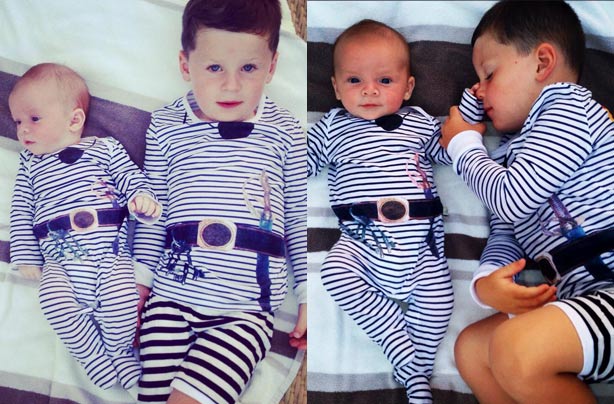 Klay and Kai Rooney
Claim to fame: These little pirates are the kids of footballer Wayne Rooney and his wife Coleen. Coleen tweeted the pics with the caption: 'My boys'.

What they'll be like in 10 years time: It looks like these 2 are already the best of friends, and we can see this pair being inseparable in 10 years time. Giving their dad a good run around with a football in the garden!

Silly name rating: 7/10 - they're hardly the silliest of names, and we like the fact that both names begin with a 'K', but we're still not convinced...