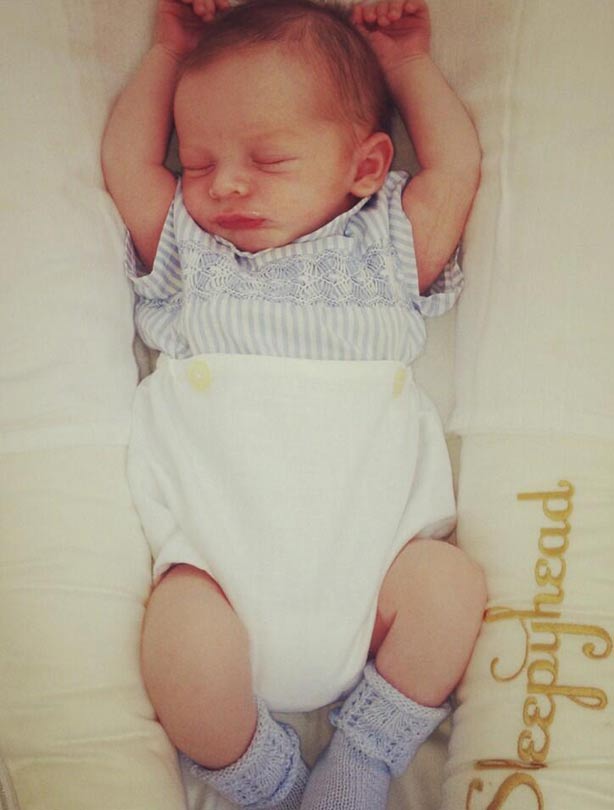 Klay Rooney
Claim to fame: We can hardly believe our eyes. Have we just found the cutest baby in celebville? This little chap belongs to Wayne and Coleen Rooney. Coleen tweeted, 'What a gorgeous day!! Klay is loving the warm weather!!'

What he'll be like in 10 years time: Ok so he might only be 2 weeks old, but is it just us or does Klay look like he could catch a football in his sleep? A little goalkeeper in the making, we reckon.

Silly name rating: 7/10 - it goes with his big brother Kai's name, but we're not sure that's a reason to like it. But who cares? This photo is so, so cute we almost melted.