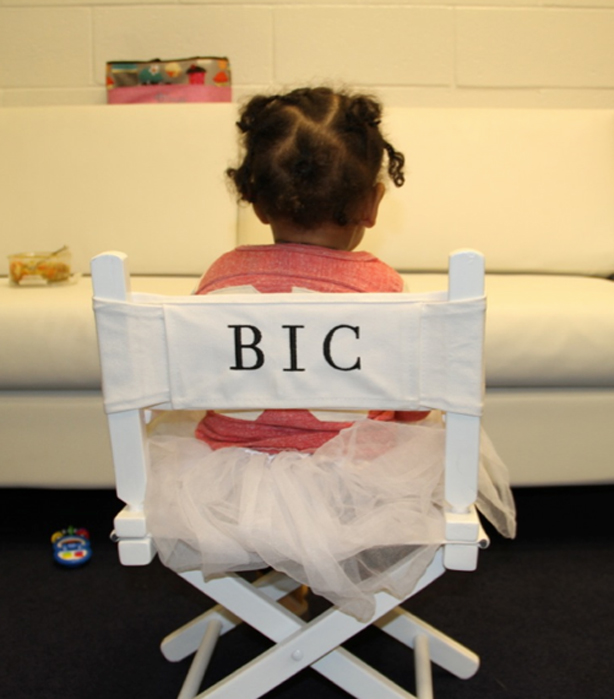 Blue Ivy
Claim to fame: What an amazing picture? Blue Ivy is the first child of Shawn 'Jay-Z' Carter and Beyonce Knowles: a definite star in the making

What she'll be like in 10 years time: We reckon little Blue Ivy's going to grow up to be just as fierce as her mum judging by this pic. The tot looks right at home in that director's chair - and how much are we loving the hair?

Silly name rating: 5/10 - it's unusual, yes, but we really like it!