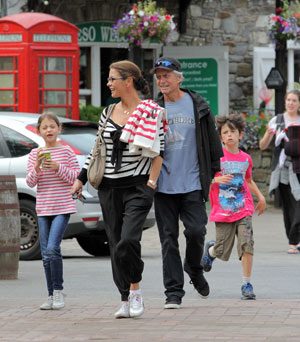 Carys and Dylan Zeta Douglas
Claim to fame: They're the kids of two major Hollywood actors, Michael Douglas and Catherine Zeta-Jones. Michael and Catherine moved from Bermuda to New York because son Dylan had special needs and was recommended a school in New York. The couple haven't said what Dylan's special needs are but Michael has spoken of bringing up his kids saying that he's determined to shield them from bad influences.

Where they'll be in 10 years time: We think Carys and Dylan will be protected from being in the limelight from their parents and go down a different route to acting.

Silly name rating: 2/10 - both have Welsh names to keep with Catherine's background.