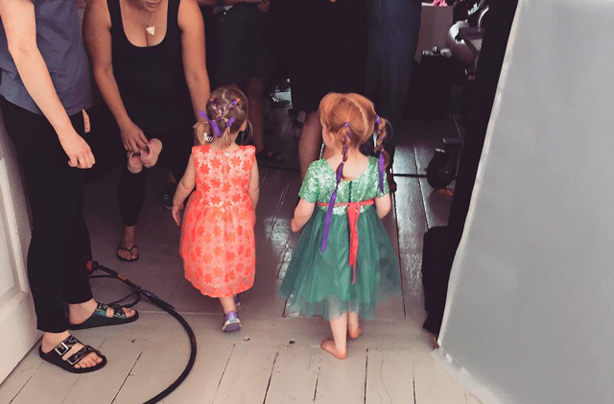 Lily Allen's daughters Ethel and Marnie
It's not often we get a glimpse of Lily Allen's daughters - and they're looking so grown up these days!

The 30-year-old mother-of-two shared the candid snap of her little ones Ethel, three, and Marnie, two, on her Instagram account, captioning it simply '#kids'. The two girls appeared to be on the set of a photoshoot with their mum, and were wearing pretty party dresses and matching ribbons for the occasion.

Lily has previously admitted that she got 'bored' when she was a full-time stay-at-home mum. 'I thought I'd be a really happy mum just sitting at home, playing with my kids, that was my dream,' she said in a 2014 interview.

'I love my children, but I'm a very impatient, busy person naturally so two babies, neither of them can talk, it was quite boring! Staying at home all day talking to people that can't talk back.'

It looks like now the girls are a little older, she's found the perfect balance between work and motherhood - bringing them along for the fun!