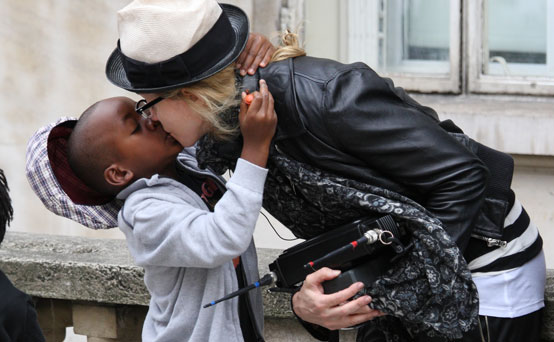 Madonna and David Banda
Claim to fame: David's face was on the front of every paper at the time of his controversial adoption in 2006. Madge was accused of 'fast-tracking' the adoption process and using her fame to by-pass the rule that says prospective parents have to live in the country for 18 months prior to adoption.

Where he'll be in 10 years time: David will probably be jet-setting between London and his country of birth, following in mum's footsteps to help with humanitarian and AIDS projects in Africa.

Silly name rating: 1/10 - We're guessing it would be higher if Madonna had named him herself.