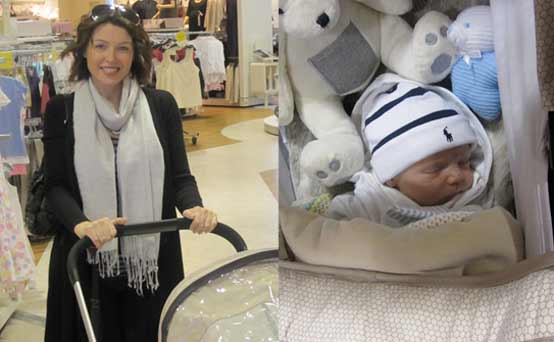 Ethan Smith
Claim to fame: Son of Dannii Minogue and her fiance Kris Smith - Ethan is only a few weeks old and already he's becoming as famous as his mum. Kris posted these pictures on Twitter of Dannii in Mothercare with Ethan asleep in his pram.

Where he'll be in 10 years time: He'll still only be 10 years old - but judging by this cute picture we reckon he'll be following his dad in a modelling career.

Silly name rating: 0/10 - one of the most sensible celeb names we've heard in a while.