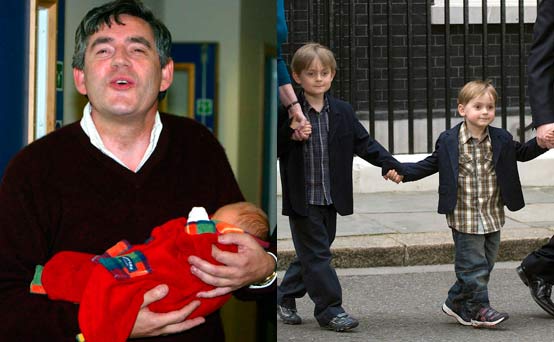 John and Fraser Brown
Claim to fame: Sons of now ex-Prime Minister Gordon Brown, John, 6 and Fraser, 3 have been kept well out of the spotlight until Gordon's resignation speech in May 2010.

Where they'll be in 10 years time: We think a career in politics beckons - what would Dad say if they turned Tory?

Silly name rating: 0/10 Very respectable Scottish names - just as we'd expect from Mr Brown.