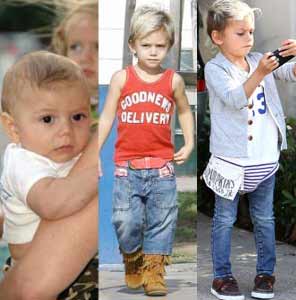 Kingston Rossdale
Claim to fame
: All together now... ahhhh! How cute is the first born son of singer Gwen and Ex-Bush frontman Gavin Rossdale? And look at him now, he's just like dad.
Where he'll be in 10 years time: With his cool credentials (his mum's Gwen Stefani!) Kingston will be the next Chris Martin (but way cooler).

Silly name rating: 6/10 Better than Zuma we think.