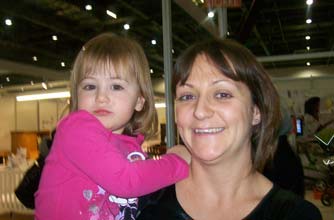 Molly and Emma
Mum Emma has a daughter, Molly and another baby on the way!
Did you find Molly's sex before she was born? Yes, I wanted to know but I didn't mind what I was having. I'm just an organised person! It made it easier for planning.
How did you decide her name? It was just the first name that we both liked, it just popped into my head!