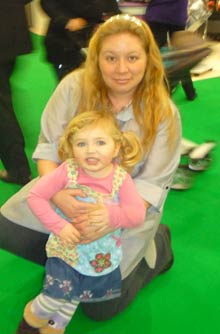 Louise with Charlotte who's 2.5
Did you have a preference for a boy or a girl? No
Did you suffer from morning sickness? Yes, it was bad but luckily short-lived
Did you find out the sex? No, we didn't find out
Any names in mind? I always liked Charlotte and my husband just agreed when he saw me go through the trauma of labour!