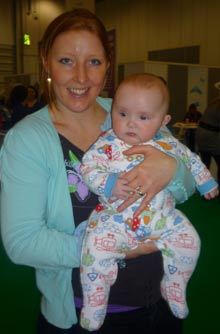 30 year old Becky with Harry (20 weeks)
Did you have a preference for a boy or a girl? I wanted a boy
Did you find out the sex? Yes
Any names in mind? I liked Harry or Henry then when he was born I thought - he's definitely a Harry!