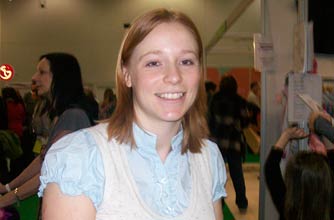 Angela
Angela has non-identical twin girls, Katie and Nicole, who are 18 weeks old.
Did you find the sex of your twins were before they were born? No, I didn't want to know - I wanted a surprise. The only problem we had was what colour car seats to buy - everything else was just neutral.
How did you decide their names? We had a list of names that we just liked and after they were born my husband was holding one and we decided she should be Katie and the other should be Nicole.