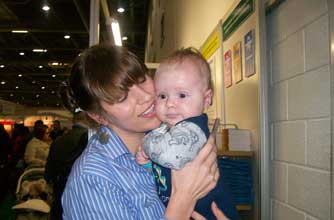 Inga and Vejas
Here's mum Inga with 3-month-old Vejas
Did you find out Vejas' sex before he was born? Yes, but it didn't matter whether I had a boy or a girl. It was just easier to buy things!
How did you choose his name? I found the name on the internet, I'm Lithuanian and it's a Lithuanian name meaning wind - it's quite an old name but it's not that common anymore, that's why I picked it.