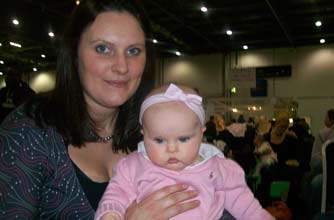 Helen with 5-month-old Elizabeth
Did you find out Elizabeth's sex before she was born? Yes - and I did want a girl. Knowing definitely made things easier for bonding!
How did you pick her name? We picked her name very early on - we made a shortlist of a few, we thought Elizabeth was a good strong name.