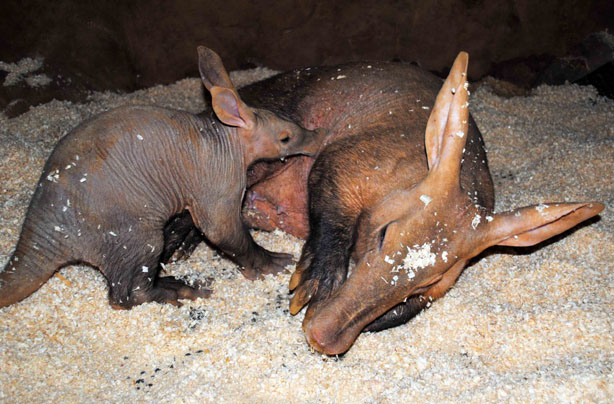 Mum and baby aardvark
What's the story? Colchester Zoo has a new addition to its aardvark family - a super cute baby aardvark. The baby was born to mother Oq and the pair will stay in the birthing burrow until it's strong enough to be mixed with the other aardvarks.
Funny factor: So sweet!