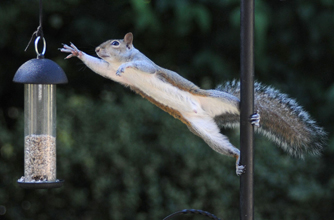 This squirrel is going nuts!
What's the story? A very smart (and hungry) squirrel tries its hardest to get at a hanging bird feeder containing its favourite food. The owner of the feeder had adapted it to try and stop squirrels getting at the seeds but this one managed to get around that.
Funny factor: More like clever factor!