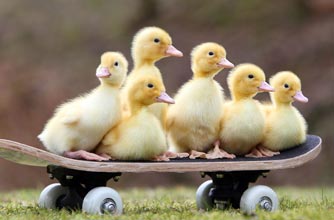 Ducklings go skating
What's the story: Spring's starting to bloom and with it comes some cute baby animals, especially at Pennywell Farm in Devon. A group of six fluffy ducklings were snapped enjoying the sunny weather while riding a skateboard.
Funny factor: So cute, we want our own skateboarding duck!