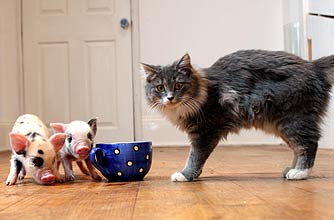 Cat and tea-cup piggies
What's the story? A cat was snapped with the newest animal craze sweeping across Britain ? micro pigs. These teeny weeny things are the size of tea cups and can cost up to £700 each though are really hard to get hold of in Britain.
Funny factor: Who thought pigs could be so adorable?