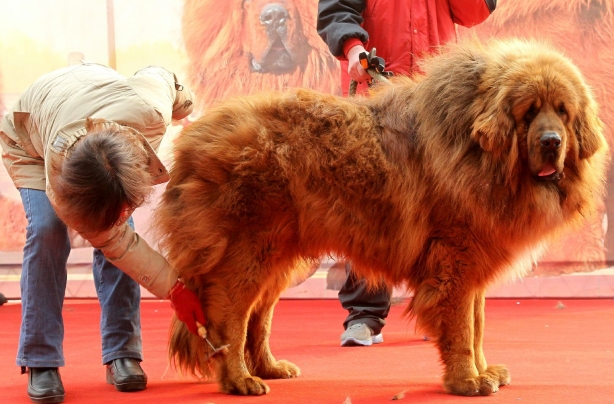 £1million Tibetan mastiff
What's the story? Thought keeping a dog was expensive? Well Emperor the Red Tibetan mastiff will cost its new owner a whopping £1million before it even reaches its new dog basket. The huge pooch is on sale at a trade show in China.
Funny factor: Beautiful dog but £1million? That's bonkers!