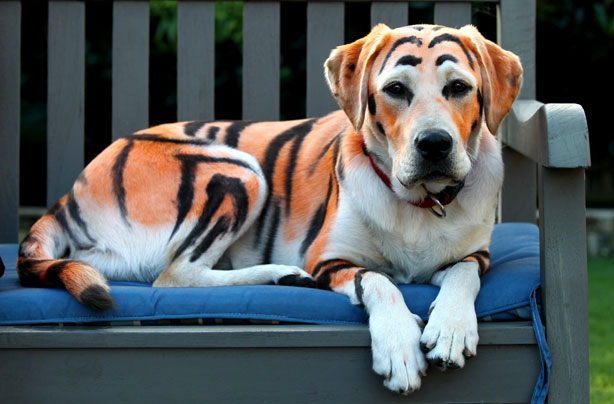 Lilo the wannabe tiger
What's the story? Lilo is a tiger wannabe! Matt Curan from Surfers Paradise in Australia decided to get 10-month old Lilo dyed this adorable tiger pattern for his niece's birthday party. She loved it and even said he looked like Tigger from Winnie the Pooh. We reckon everyone on the beach will have to take a second look at him, or they'll have quite the fright!
Funny factor: Hilarious! We want one!