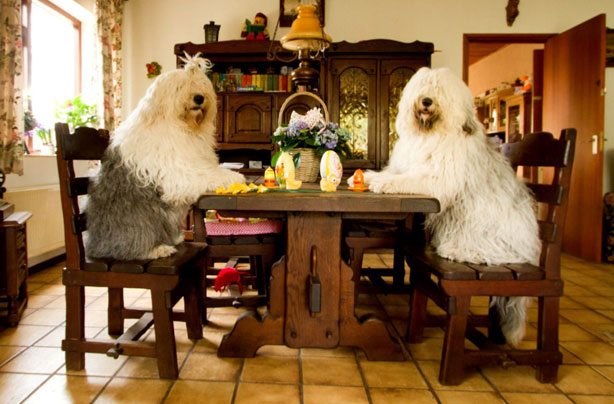 The sheepdogs of Cees Bol
What's the story? A pair of dog lovers decided to take their passion one step further and photograph their much loved Sheepdogs in as many human-like ways possible. This is by far our favourite pic of sisters Sophie and Sarah having a very civilised banquet together!
Funny factor: Brilliant! Wish we could join them for dinner.