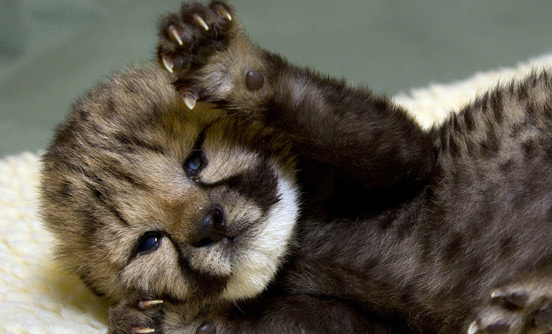 First look at the world.
What's the story? 10-day-old cheetah cub Kiburi, who is just 1.4lbs, is pictured at an animal nursery as he opens his eyes for the first time.

Funny factor: Kiburi was said to play with 'adorable ferociousness' - cute for now but he's not going to be that size forever!