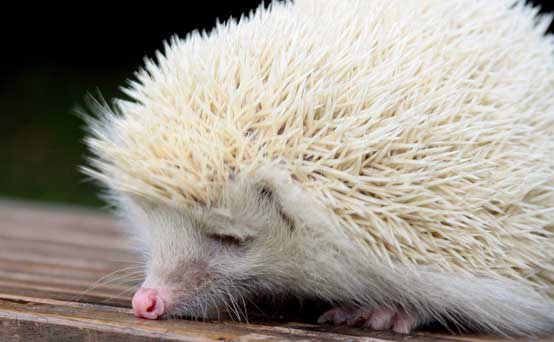 It's all white now...
What's the story? This little fella is a very rare albino hedgehog - there's only one albino born in every several hundred thousand hedgehogs! He's being cared for at a centre in Poland which is dedicated entirely to looking after sick hedgehogs.
Funny factor: If he wasn't so prickly, we'd want to give him a hug.