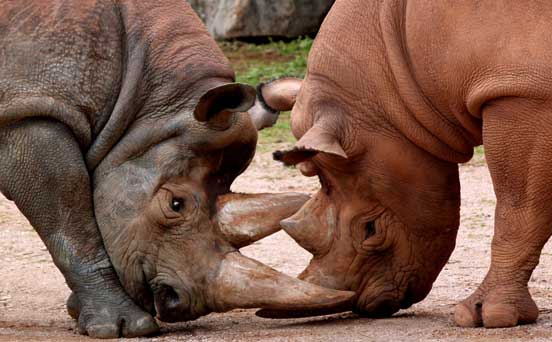 Getting to know you...
What's the story? You'd be forgiven for thinking these two rhinos didn't like each other but in fact they lock horns to get to know each other better. Usually black rhinos are solitary animals but Manyara has taken a liking to an older female rhino, Sita, at the Paignton Zoo in Devon.
Funny factor: This looks a bit of a dangerous way to get to know someone!