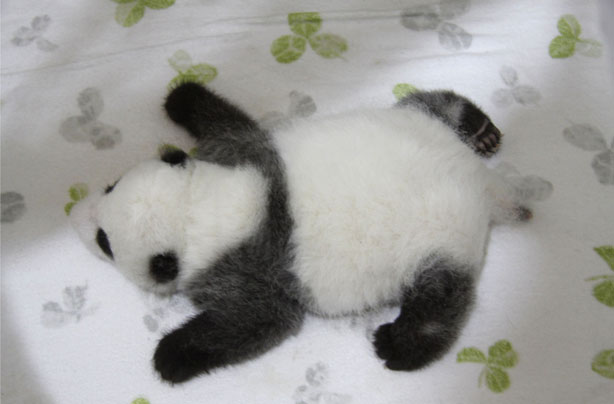 Seriously sleepy panda
What's the story? This is one seriously sleepy panda! The gorgeous cub is only 50 days old and she still doesn't have a proper name yet. Keepers, who are hand-rearing her, have nicknamed her 'Lazy Girl' because she still hasn't opened her eyes and spends her days eating and sleeping - cute! We can't get over how adorable she is.

What name do you think suits this sleepy cub? Let us know in the comment box below!

Funny factor: What a cutie - can we have her?