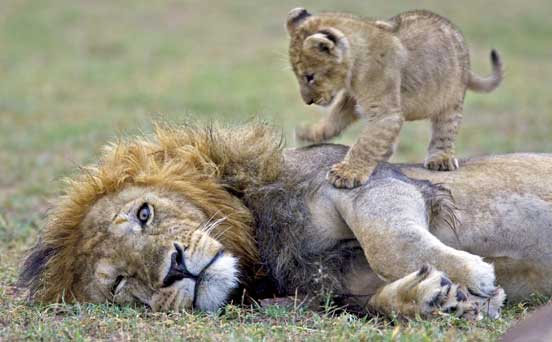 'Come on dad, I want to play'
What's the story? It's not all pouncing about and preying on food for the kings of the jungle - even they need a rest every once in a while but this lion's cub doesn't seem to want to lie down and sleep.
Funny factor: We wonder how long it took before the cub gave up trying to get his dad up?