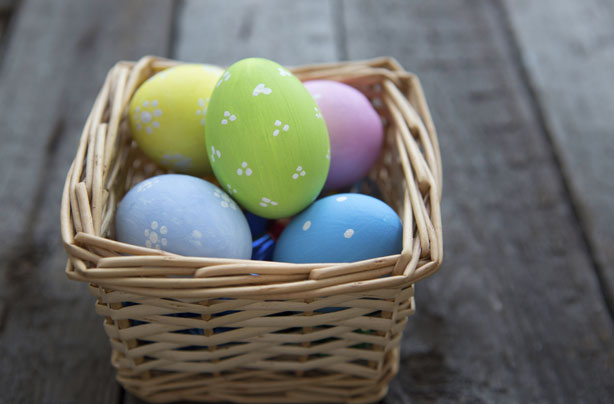 Easter egg boules
This is a really fun game for kids and adults to play together! And all you need is some eggs, and some paint. Simple!

First off, colour some hard-boiled eggs in any colours you like (you could use food dye for this) and make sure that one egg is white. If you feel like adding patterns, go for it!

To play, roll the white egg into the middle of the room and then each person takes two eggs and tries to roll them as near to the marker egg as possible. If you don't have time to colour eggs, you could use different-coloured chocolate eggs.