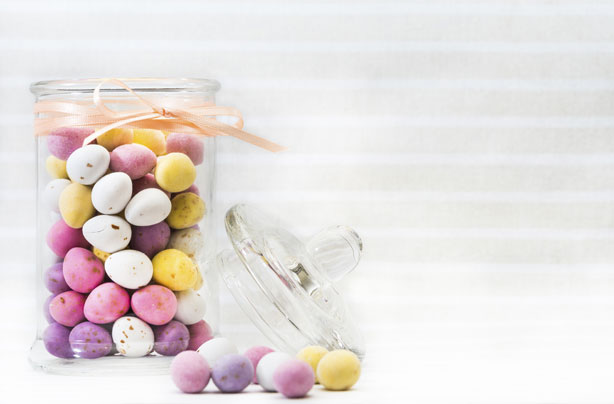 Guess how many Easter eggs
Another classic game that kids and adults will love.

Fill a large vase or jar with chocolate eggs and get the children to write their name on a piece of paper along with how many eggs they think are in the container. The one with the nearest guess wins the contents of the jar! Although perhaps encourage them to share their winnings...