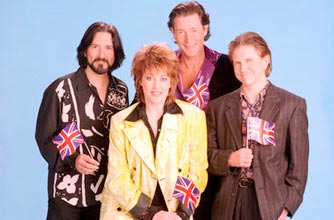 Eurovision 1997: Katrina and the Waves
Song: Love Shine A Light
UK position: 1 - hooray!
Winner: United Kingdom
Host city: Dublin, Ireland
Fun fact: In 1997 the UK receved the most number of top marks ever awarded to one song in the contest's history. They held this record for eight years.