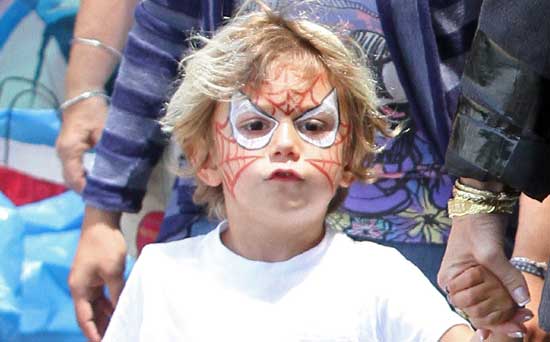 Kingston Stefani in fancy dress
Gwen Stefani's son was on his way to a birthday party when he was snapped with his face painted with spider webs.
Fun rating: 7/10 - face painting is a small thing but it makes a big difference to kids.
Can you copy it at home? Definitely - buy a pack of face paints and you can have loads of fun!