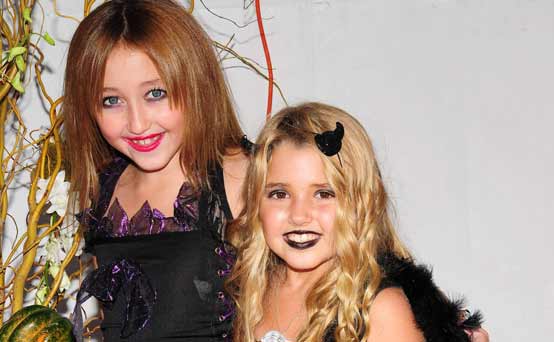 Noah Cyrus and friend Emily
Miley's younger sister vamps it up for Halloween along with a friend.
Fun rating: 7/10 - witch costumes are spellbinding!
Can you copy it at home? Yes - come Halloween, all the shops will be filled with cheap witches hats, capes and dresses. And a little bit of face paint will go a long way!