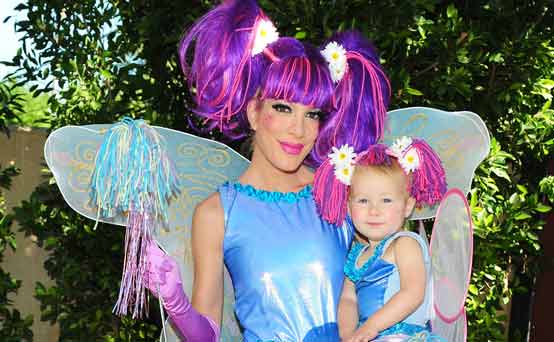 Tori Spelling with daugther Stella
Tori certainly doesn't do things by halves - this neon dress, purple hair and fairy wings makes the most unusual fancy dress we've ever seen.
Fun rating: 10/10 - our favourite! (Although we're not sure we'd be brave enough to try it ourselves...)
Can you copy it at home? No - this one is best left to the rich and famous!