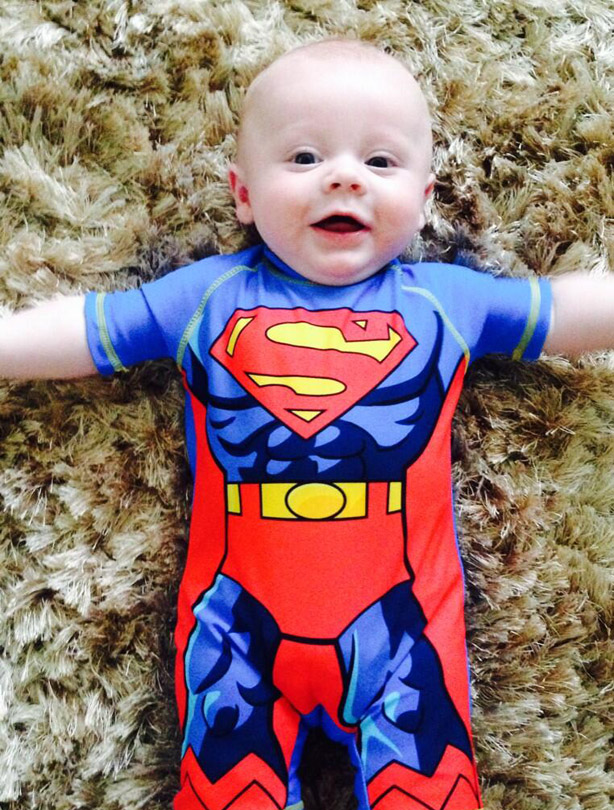 Michelle Heaton's baby, AJ
Now really Michelle, these pictures of your adorable little boy AJ are just getting too much!
Michelle's husband, Hugh Hanley, tweeted this pic of their little man dressed up as Superman with the caption:
'The son becomes the father and the father becomes the son. @wonderwomanshel #proudparents #superbaby' - 6 July 2014.

Fun rating: 6/10
Can you copy it at home? Easy peasy. There are loads of superhero baby costumes you can find on eBay and don't forget to check out Primark, too.