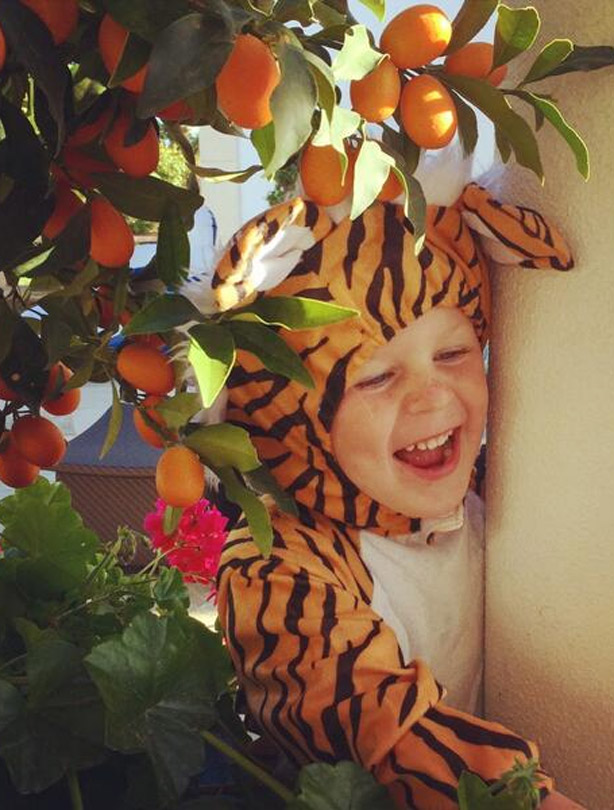 Kai Rooney
Kai Rooney is becoming quite the regular in this fancy dress gallery, it seems he's ready to don an outfit at any given opportunity!
Take this one for example. For his brother Klay's first birthday, Kai dressed up as a tiger to amuse his little bro. Coleen posted the snap on her Twitter with the caption: 'My big boy Kai, entertaining klay on his birthday!! Tiger fun!!' - 21 May 2014.
Fun rating:
9/10 - it looks like Kai's having a grrrr-eat time!
Can you copy it at home?
Definitely. Primark have a great selection of cheap animal onesies and you can keep it to use as a snuggly all-in-one for later.
How about throwing a jungle theme party with our amazing planner?