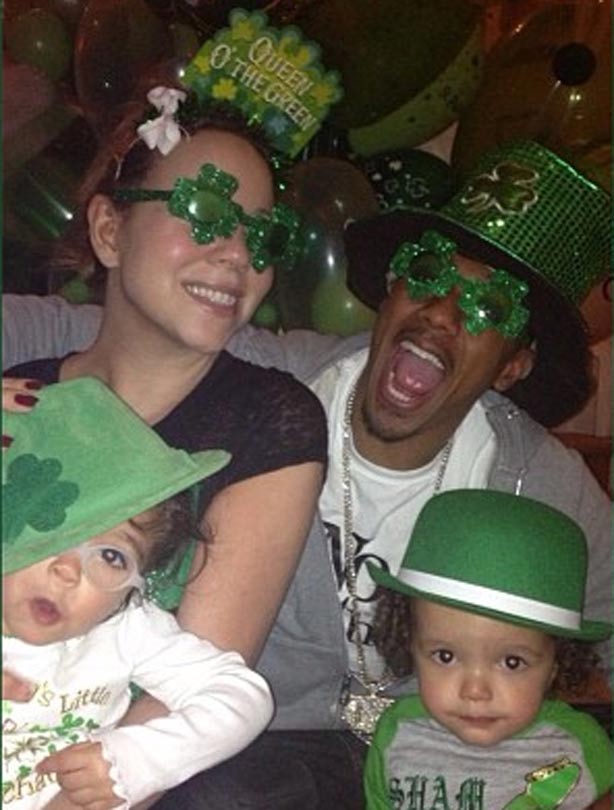 Monroe and Moroccan Cannon
How cute is this snap? Mariah Carey, her husband Nick Cannon, and their mixed twins, Monroe and Moroccan, who are nearly 2, celebrated Saint Patrick's Day dressed up in lots of green, glittering hats, glasses and t-shirts.
Fun rating: 8/10 - The twins look like they loved being mini shamrocks for the day!
Can you copy it at home? Yes, easy peasy. Poundshops are full of St. Paddy's gear from around February and eBay is great for cheap decorations, too!