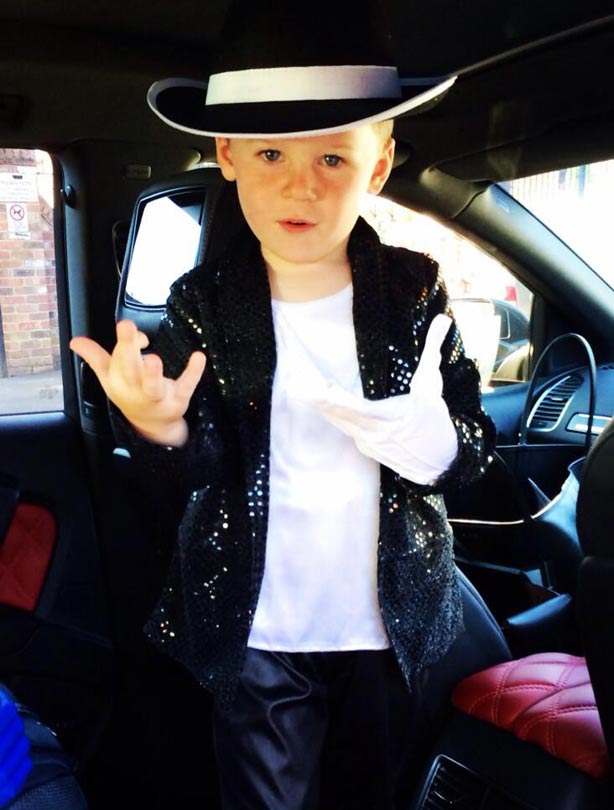 Kai Rooney
Look at this little mover! Coleen tweeted this hilarious snap of 4-year-old Kai dressed up in that famous Michael Jackson outfit (white glove included!) with the caption: 'Had a great time watching "Thriller" on Liverpool empire. Kai didn't stop dancing!' - 11 March 2014.
Fun rating: 9/10 - sounds like Kai's discovered a new talent!
Can you copy it at home? Yes, easily. If you don't already have some of this stuff lying around, then we reckon you could pick it all up very cheaply from eBay or a charity shop. Then all you'll need is to learn the moonwalk, which should be easy, right?!