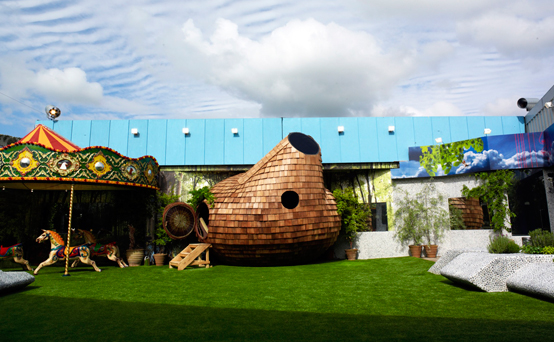 Garden
The Big Brother house creators certainly don't lack imagination do they? Check out the merry-go-round as well as that rather unusual looking pod where the contestants will be able to go for some private time.
2010 goss:
One of this year's hopefuls is a former Miss England winner. There's also a budding wrestler, an Iranian dancing dwarf and a pair of Irish twins. See the full lineup of
Big Brother hopefuls
.