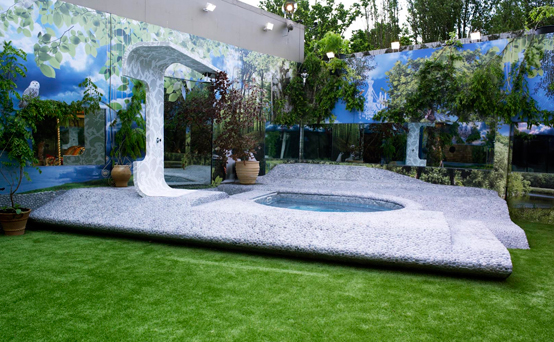 Swimming pool in the garden
If only we could take a dip in that pool - it looks gorgeous.
2010 goss: Inside the house there is a Zoltar machine (remember the one from the film Big?) The carnival machine is said to be calling the shots this year, setting secret tasks for the housemates and even changing the amount of prize money.