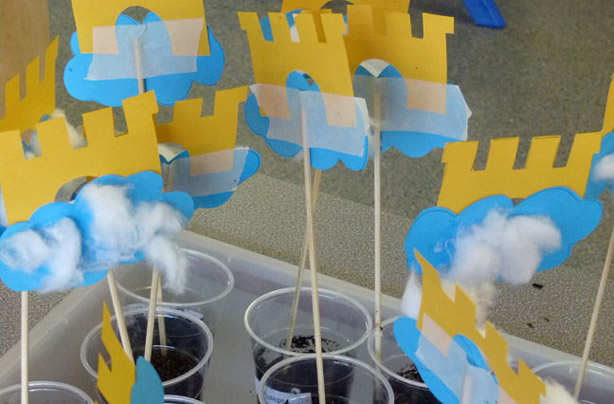 10. Fairytale beanstalks
We love this imaginitve way to get your kids to care about looking after plants.
Beans are so easy to grow, you can simply do it in a plastic cup with a little soil and some TLC. Create some little castles and clouds out of card and cotton wool and skewers and see your beanstalk grow right the way up to the castle, just like in Jack and the Beanstalk.
We spotted this cute gardening craft on the
Lessons from a teacher blog
.