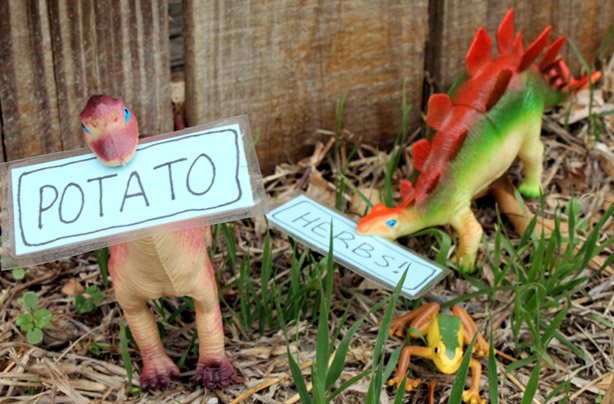 5. Make your own plant markers
You won't want your gardening projects getting mixed up, so you'll need to create some handy labels to sit alongside all your plants.
You could paint the names onto rocks, scraps of wood, miniature flags made of cocktail sticks and card, or - and personally we recommend you do this one - you could get your toy dinosaurs to hold them in their mouths, like Katie Smith did on her blog,
Punkprojects
.
Roaring fun!