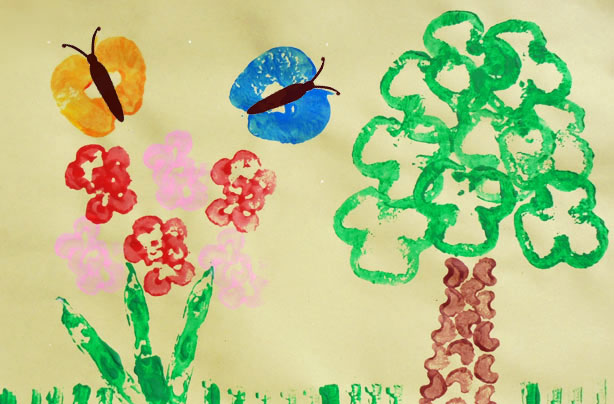 6. Make a vegetable print picture
Once you've grown all that amazing fresh produce in your garden, how about turning it into a work of art by using any which you don't use to make this cute paint printing craft?
Use the veg like you would do a sponge to press patterns onto the paper with different coloured paint.
Follow our step-by-step tutorial to
make this vegetable print painting
.