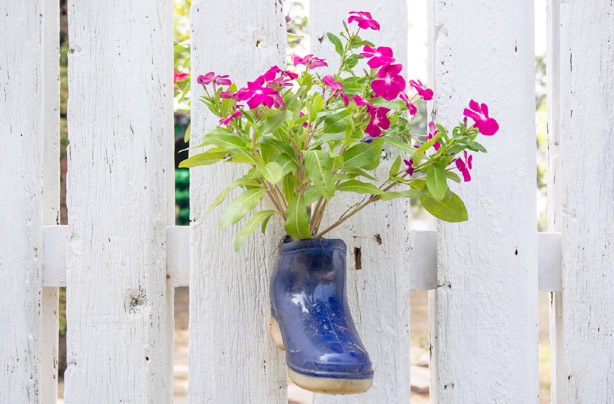 8. Make a welly plant pot
Every single year we have to buy a new pair of kids' wellies. They wear them for a couple of months over the winter and then hey presto, come summer they've already grown out of them.

But here we have a nifty solution. Not only are you doing something good for the environment but you're making a pretty flower display with your old Wellington boots.