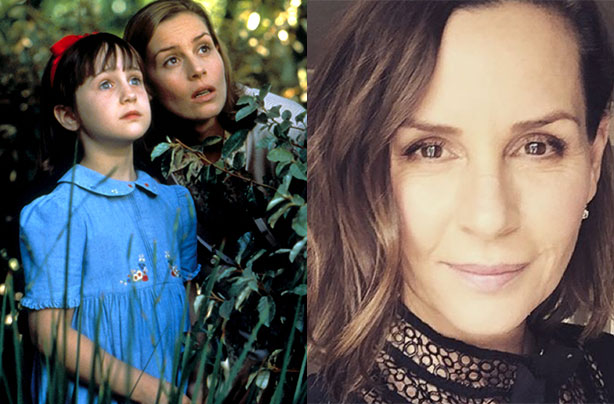 Embeth Davidtz (Miss Honey)
Wow - we can't believe how young Miss Honey looks still!

Embeth Davidtz, the actress who played Miss Honey in the film Matilda, shared this recent picture of herself on her Instagram account, and she barely looks a day older than she did in the film.

Matilda is now 20 years old, and was made in 1996 when actress Embeth was 30 years old - 20 years later she doesn't look much different! Since Matilda the actress has gone on to star in many films - such as the mean girlfriend of Mark Darcy in Bridget Jones Diary and alongside Robin Williams in Bicentennial man.