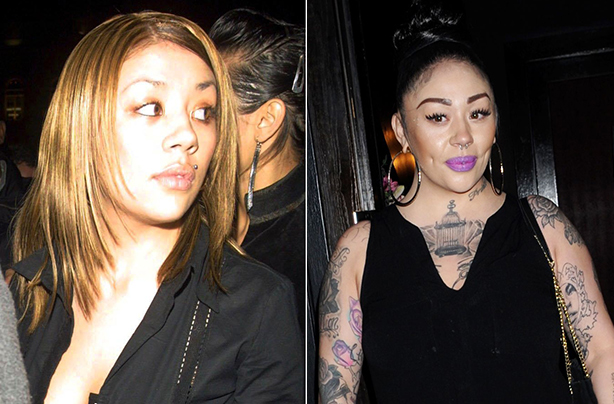 Mutya Buena
Mum of one and former Sugarbabes star Mutya Buena has certainly changed in the last few years since we last laid eyes on her.

Following her short stint as one of the Sugarbabes 10 years ago, Mutya stepped out of the spotlight and has rarely been seen in public since.

In this recent outing Mutya was spotted at nightclub Raffles in London?s Chelsea, for WAG Chantelle Heskey?s birthday.

The 30-year-old star wore a short black dress with strappy sky-high heels, which showed off plenty of leg. Always a fan of a bold and bright look, the former singer also wore striking purple lipstick, huge hoop earrings and an updo that pulled her hair back from her face.

Mutya?s latest look also exhibited all of her tattoos, and it would appear that she?s been busy during her time off from singing, building up quite a collection. With colourful images drawn across her thighs, arms and chest, we think it?s safe to say she?s a fan of ink.

What do you think of Mutya's latest look? Let us know in the comments below!