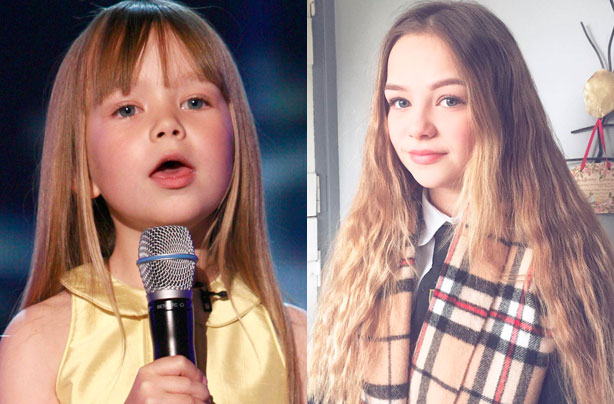 Connie Talbot
It seems like just yesterday that we were watching little six-year-old Connie sing her heart out in the final of Britain's Got Talent series one - but it turns out it was actually 2007, and she's all grown up!
Connie, who is now 15 years old, released an album after her appearance on the show and is now set to release her seventh! Released on Friday, the new album will be a mix of her own co-written songs as well as some classic pop covers, including the Friends theme tune - The Rembrandt's I'll Be There For You.
She's been balancing her passion for singing with attending her local school, Streetly Academy and, we'd imagine, trying to be a normal teenager too. Speaking to the Birmingham Mail last year, the teen said she was still focusing on her school work as well as fitting in a busy tour schedule.
'I'm keeping my head down and doing all my schoolwork at the moment,' she said. 'But I have a busy Summer break. I'll be travelling to Asia in August, appearing on Chinese television and releasing the new record.'
Looking forward to hearing your next album, Connie!
Image: Instagram/
Connie Talbot