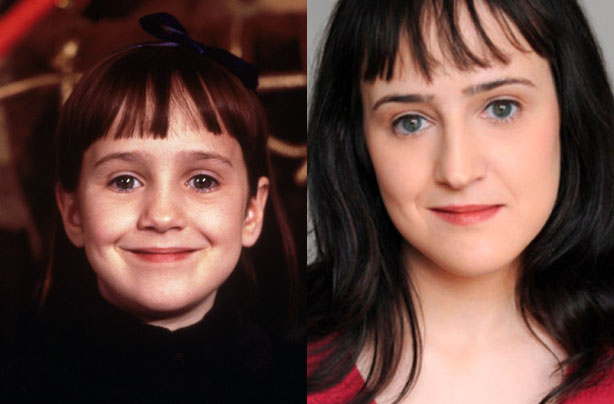 Mara Wilson
She's hardly changed from the days of Miss Truchbull's dreaded chokey!

Mara Wilson is best known for her roles from yesteryear, including playing super cute Natalie in Mrs. Doubtfire, Susan on Miracle on 34th Street and book-loving Matila in the 1996 film of the Roald Dahl classic.

Since Matila, Mara's kept quite a low profile on the Hollywood acting scene, stating on her website: 'I don?t have any plans to pursue film acting. It?s not my ?thing? anymore, if it ever was'. She has however lent her voice to quite a few animated films and is now a writer. And still rocking a great fringe.