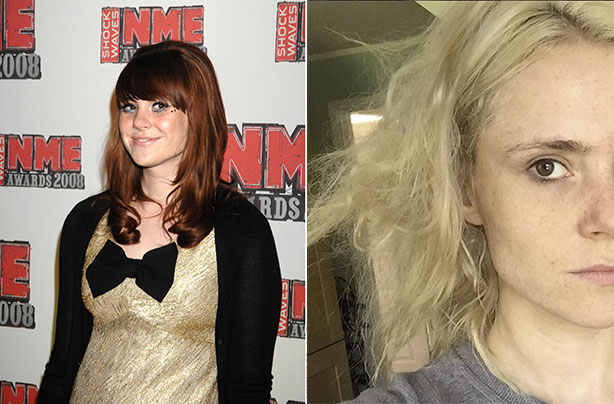 Kate Nash
You may remember her hit record Foundations that was playing non-stop on the radios in 2007, but Kate Nash looks nothing like she did back then.

Long gone are the days of her indie chic fringe and brown hues, which have been replaced by a blonde (slightly bedhead, if this pic is anything to go by) look. What a transformation!

The singer and songwriter is currently working on her fourth album, having not released any new music since Girl Talk in 2013. She's also been busy penning songs for other artists, including Rita Ora's new hit Poison. We can't wait to hear her new stuff!