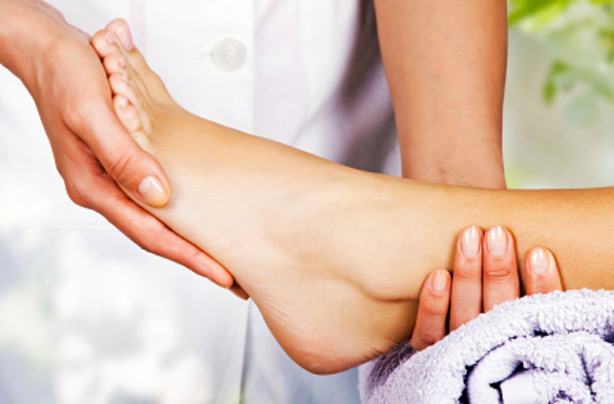 Try reflexology
Reflexology is based on the idea that specific areas on your hands and feet link to different organs in your body and that by putting pressure on these points will stimulate the energy flow to those organs.

Reflexology practitioner Jane Holt says: 'By massaging specific areas on the feet you can help to regulate your menstrual cycle, improve ovulation and promote relaxation.'

Reflexology is a very relaxing, natural treatment and many people get pregnant when they're in this state - so that's why alternative therapies like reflexology are worth trying if you want to boost your fertility.